Alden Pharmacy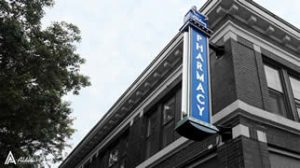 For over 100 years, the corner of Broadway and Exchange Streets has been home to a local pharmacy. In 1985, lifelong Alden resident and pharmacist, Ron Smith purchased the business and gave the store its current name, Alden Pharmacy. Ron's daughter Kara took over Pharmacy operations in 2012.
Alden Pharmacy is a full-service, independent pharmacy offering a full line of prescription and over-the-counter medications, as well as a wide variety of locally and nationally sourced gifts and home goods.
The pharmacy stands out from the competition by offering personal service that isn't available at the various national chains. These include free local delivery, free collection and disposal of unwanted noncontrolled prescription and nonprescription medications, 24-hour emergency service, and free syringe and sharps disposal via secure lockbox.
Other services include expanded clinical offerings like flu, pneumonia, shingles, and TDaP immunizations, Naloxone dispensing for patients at risk of an opiate overdose, prescription refill synchronization programs to tailor fit solutions for patients who need help managing multiple medications, and free flavoring of all liquid medications.
Alden Pharmacy accepts most major commercial insurance plans as well as Medicare, Medicaid, and worker's compensation coverage, as well as all major credit cards. Prescriptions can be refilled by phone, fax, on the Alden Pharmacy website, or on the free mobile app (available on Apple and Android based devices).
Visit the friendly Alden Pharmacy staff at 13203 Broadway, at AldenPharmacy.com, or on your mobile phone or tablet by downloading the Alden Pharmacy app.  Like the store on Facebook and follow @AldenPharmacy on Twitter.
SNAP Fitness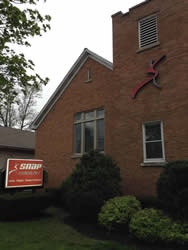 New to Alden! SNAP Fitness is a 24-hour, 7-day-a-week full-service fitness facility featuring brand new state-of-the-art Cybex Equipment. SNAP offers no contracts and access to over 2,000 SNAP clubs worldwide.  Located at 13242 Broadway in the Village of Alden, SNAP Fitness will feature on-site personal training by Absolute Wellness.   Also, coming soon will be massage services, tanning, and chiropractic care and they accept participating health plan members.
With Snap Fitness, there is no more waiting on the doors to open for an early morning workout or getting shooed out of the gym at closing time. They fit busy schedules – all it takes is a swipe of a key card!  Commit to results, not a contract, with Snap Fitness!   For more information, visit www.snapfitness.com or call (716) 655-6600.
Last modified: April 24, 2018